Tom grew up in Springfield, Missouri as the oldest of five children. He kept busy with basketball and track, but also loved camping and being outdoors. Tom has always genuinely had a desire to help people, so after college he went into the police force. He was in his fifteenth year as a patrol officer and ninth year on the SWAT team before his life changed forever.
On March 29, 2017, while responding to a home invasion, Tom was shot in the head. His chances were bleak, but Tom is a fighter and wasn't ready to give up. After being in a medically induced coma and undergoing surgeries to clear out bullet and bone fragments, Tom woke up. Since that point, he's been on the road to recovery.
With his wife and two sons supporting him, Tom is looking forward to using his time at ATF to gain more independence. He wants to gain stability to get out of his wheelchair and start walking again. After his time at ATF, Tom hopes to start working again and would love to teach at a police academy.
Sponsored by: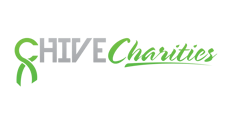 Read
about Tom's journey at ATF and what he's been up to after.